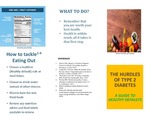 Faculty Advisor(s)
Micaela Karlsen
Associated Course
APN 625
Publication Date
Fall 2018
Description
This handout discusses the different habits that can be adapted in lifestyle as the environment is heavily influenced on the health of all people. In the development of such a lifestyle it allows one diagnosed and managing their type 2 diabetes to live a healthy life.
Rights
© 2018 Patrick Langley
Keywords
Type 2, Type 2 Diabetes, T2DM, Diabetes, Healthy defaults, meal plan, eating out.
Preferred Citation
Langley, Patrick, "The Hurdles Of Type 2 diabetes. A Guide To Healthy Defaults." (2018). Applied Nutrition Student-Created Educational Resources. 84.
https://dune.une.edu/an_studedres/84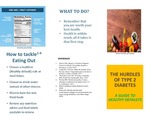 Included in
COinS