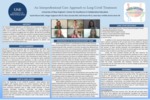 Description
An interprofessional approach to providing care to patients struggling with long COVID is superior in quality than individualized care. In a collaborative effort, we provided the three pillars of biological, social, and psychological support to our patients struggling with this disease. We did this by providing resources available in Maine that were aimed to provide personal structural support to our patient, categorized in all three pillars. We determined that mental health and partner support were priorities of each profession. In conclusion, an interprofessional team-based approach to patient care promotes the most holistic patient care.
Disciplines
Interprofessional Education
Access/Rights
© 2022 The Authors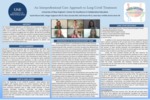 Files over 3MB may be slow to open. For best results, right-click and select "save as..."
COinS