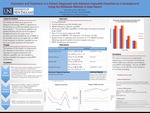 Faculty Advisor(s)
Brian T. Swanson
Description
The McKenzie Method of mechanical diagnosis and therapy (MDT) is supported in the literature as a valid and reliable approach to spine injuries. It can also be applied to the peripheral joints, but has not been explored through research to the same extent. A previous case series detailed the use of MDT in the shoulder; however, the application of MDT in the treatment of adhesive capsulitis has not been previously reported in the literature. The purpose of this report is to demonstrate the assessment, intervention, and clinical outcomes of a patient diagnosed with adhesive capsulitis, who was classified as having a shoulder derangement using MDT methodology.
Publication Date
11-16-2015
Disciplines
Physical Therapy
Related Materials
The case report paper for this poster can be found here:
Preferred Citation
Bowser, Ashley and Swanson, Brian T., "Evaluation And Treatment Of A Patient Diagnosed With Adhesive Capsulitis Classified As A Derangement Using The McKenzie Method: A Case Report" (2015). Case Report Posters. Poster 42.
https://dune.une.edu/pt_studcrposter/42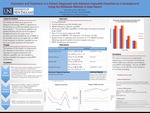 Files over 3MB may be slow to open. For best results, right-click and select "save as..."
Included in
COinS