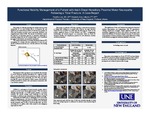 Faculty Advisor(s)
Amy J. Litterini
Description
This patient was clinically appealing and complex because of the combination of an acute fracture due to an injurious fall and significant past medical history (PMH) of both the rare condition of adult-onset hereditary proximal motor neuropathy (AHPMN) and congestive heart failure (CHF). The chronic co-morbidities created the need for an innovative approach to treatment sequencing to potentially mitigate the risk for excessive fatigue, such as positional grouping of interventions and prescribed rest periods. This unique opportunity to document the physical therapy (PT) management of a patient with the combination of both rare and chronic conditions makes this case a valuable addition to the existing literature. The purpose of this case report was to document the outcomes of various functional mobility interventions for a geriatric patient with an acute left (L) tibial fracture secondary to a fall, adult-onset hereditary proximal motor neuropathy and CHF. This case report may help fill a gap in the literature, which is sparse with functional mobility treatment for patients with acute injury in conjunction with a rare, chronic condition.
Publication Date
11-17-2015
Disciplines
Physical Therapy
Related Materials
The case report paper for this poster can be found here:
Preferred Citation
Lira, Timothy and Litterini, Amy J., "Functional Mobility Management Of A Patient With Adult-Onset Hereditary Proximal Motor Neuropathy Following A Tibial Fracture: A Case Report" (2015). Case Report Posters. Poster 55.
https://dune.une.edu/pt_studcrposter/55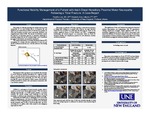 Files over 3MB may be slow to open. For best results, right-click and select "save as..."
Included in
COinS