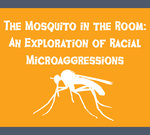 Event Location
UNE Portland Campus Ludcke Auditorium
Description
So what is a racial mocroaggression?
It's like the elephant in the room except, well, it's micro. Like a mosquito, it can't be ignored. And it really, really bothers.
This event presented tales about microaggressions from those who have received them and those who have spoken them. Through our telling, we hear about their effects in a supportive and fun environment, allowing ourselves to listen, grow, learn, and transform ourselves and the world.
Keywords
race, racial microagression, storytelling, social work
Disciplines
Race and Ethnicity | Social Work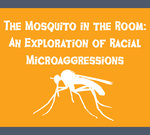 Files over 3MB may be slow to open. For best results, right-click and select "save as..."
COinS