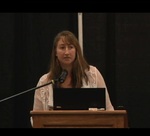 Files
Download Wicked Good Sports Medicine Symposium 2013 Program (4.0 MB)
Event Location
Biddeford, Maine
Description
2013 sports medicine symposium at the University of New England in Biddeford, Maine.
Presenters and topics included:
W. Larry Kenney: Heat Related Deaths in Athletes; Michael S. Davis: Metabolic Lessons from the World's Best Endurance Athletes; Christopher A. Toth: Form Dictates Function; Barry Braun: Interactions Between Pharmacology and Exercise to Prevent Type-2 Diabetes; Sean Walsh: Muscle Mass and Strength: Is it the "Gym" or my "Genes"?; Tamara King: Moving Towards a Better Understanding of Advanced Osteoarthritis Pain; William J. Kraemer: Resistance Training: Mythologies, Anecdotes, and Facts in the Search for Achieving Maximal Performance.
Keywords
metabolism, heat related death, diabetes prevention, muscle mass and strength, osteoarthritis, resistance training
Disciplines
Rehabilitation and Therapy | Sports Sciences
Preferred Citation
Carlson, Lara; Kenney, W. Larry; Davis, Michael S.; Toth, Christopher A.; Braun, Barry; Welsh, Sean; King, Tamara; and Kraemer, William J., "Wicked Good Sports Medicine Symposium 2013 Presentations Video" (2013). Wicked Good Sports Medicine Symposium. 2.
https://dune.une.edu/wgsms/2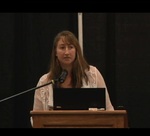 Files over 3MB may be slow to open. For best results, right-click and select "save as..."
COinS