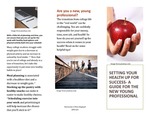 Faculty Advisor(s)
Micaela Karlsen
Associated Course
APN 625
Publication Date
Fall 2018
Description
This handout contains helpful tips for young professionals that have recently graduated from college. It explains how to get started with meal planning, scheduling exercise into the week, and how stocking your fridge can help increase the likelihood of making healthy choices.
Rights
© 2018 Rebecca Iwata
Keywords
young professional, college graduate, meal planning, exercise, stocking your pantry, healthy choices, healthy options.
Preferred Citation
Iwata, Rebecca, "Setting Your Health Up For Success- A Guide For The New Young Professional" (2018). All Student-Created Educational Resources. 85.
https://dune.une.edu/an_studedres/85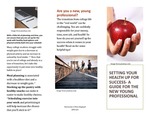 Included in
COinS